Cities Look to Harvard to Help Transform Procurement Practices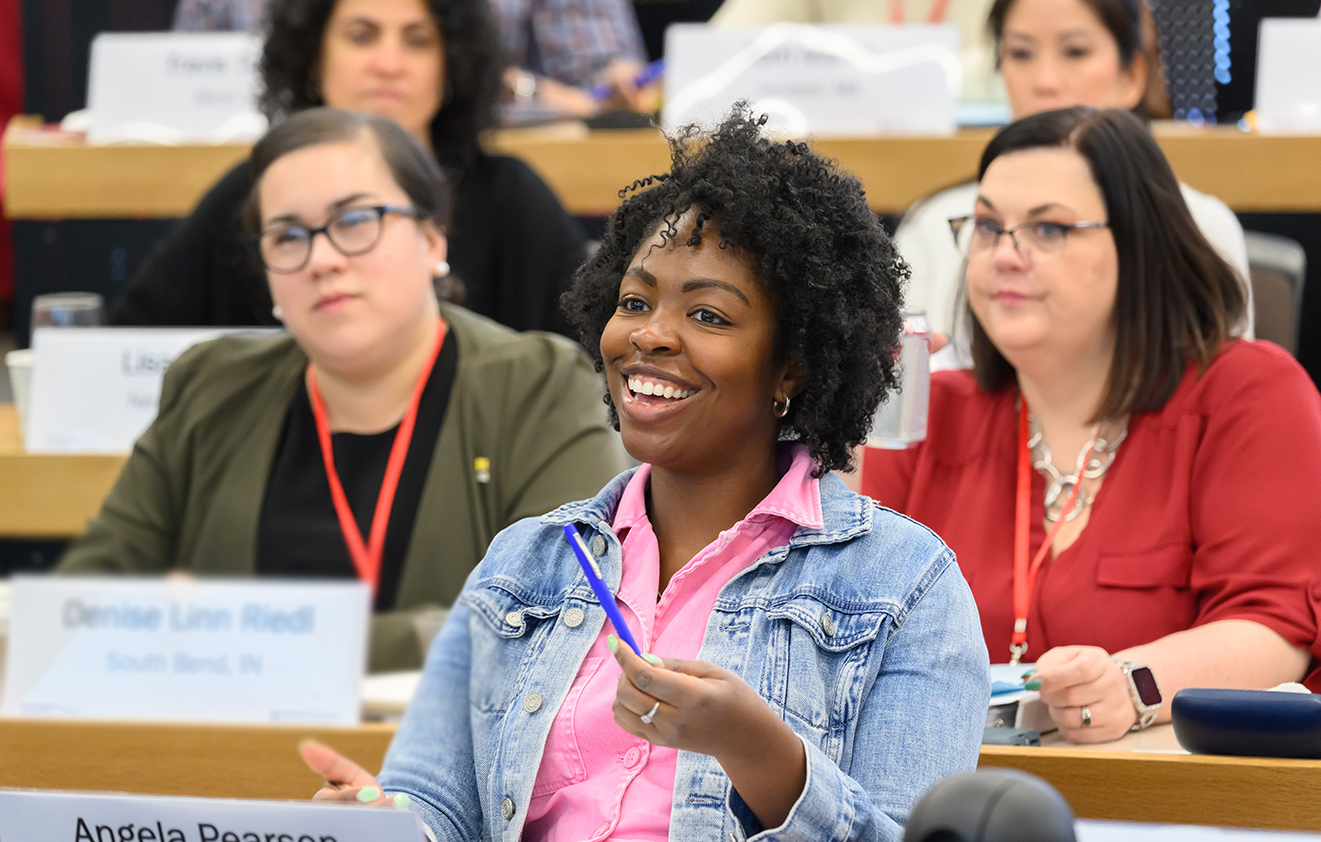 A collaborative leadership and management program shows that procurement reform can change more than just how cities make purchases.
The procurement process—the way cities buy goods and services—is a little-known activity with widespread impact, creating direct results in city residents' lives.
It can add up to as much as half of a city's budget.
City governments increasingly see it as a mechanism for achieving their goals, as long as they can build leadership capabilities to manage procurement reform. That's where Harvard expertise comes in.
The Leading City Procurement Reform program, a collaborative offering of the Bloomberg Harvard City Leadership Initiative and the Harvard Kennedy School's Government Performance Lab (GPL), welcomed officials from 20 cities across the United States and Canada this spring.
City leaders arrive with questions about their most pressing procurement challenges. Attendees often cite antiquated technology, confusing processes and regulations, and lack of planning. They leave energetic, armed with knowledge and resources and a new network of procurement peers.
Teaching procurement officials is deeply rewarding. Braiding together technical innovation with an enhanced sense of people management and organizational cultures creates new trajectories for future change. Kimberlyn Leary


Faculty Co-Chair of the Leading City Procurement Reform Program
The Power of Data
When officials from Baton Rouge, Louisiana arrived in Cambridge, Massachusetts for the 2022 program, vendors in their city were frequently not able to begin important projects on time due to delayed purchase orders and backlog across the procurement process. Holdups were costing the city upwards of $1 million annually.
Following their intensive Harvard sessions, city leaders established a cross-functional working group to generate solutions, bringing together purchasing, finance, and legal staff with the mayor's office. They created a process map to identify and address backlogs and built dashboards to show key data about the status of requests for proposals (RFPs) and invoices. As a result, by March 2023, contract processing times had dropped by about 30 days.
Simplifying the System
In San Francisco, California, city leaders were juggling close to 20 different social and economic justice procurement policies at different cost levels, requiring approvals from multiple agencies. Although these requirements were aimed at making the procurement process more equitable, they prevented many firms from wanting to contract with the city.
To reform their systems, the team needed to strengthen key leadership capacities, build strategic and analytical skills, overcome resistance to change, and solve problems. They made recommendations to the Board of Supervisors to improve solicitation of low-value contracts, suggesting the city streamline terms and conditions and standardize how requirements were written across all departments.
Connecting Leaders
While in the Harvard program, the San Francisco team built relationships with procurement experts from Boston, Massachusetts. The two teams met as they led change in their cities, sharing ideas and troubleshooting together.
"City procurement officials are some of the most important city leaders," said Jeffrey Liebman, Faculty Co-Chair of the Leading City Procurement Reform Program.
"Their work determines whether services get delivered effectively, innovations get adopted, and equity goals get achieved. It's energizing to spend time discussing how to combine technical procurement solutions and adaptive leadership strategies with city leaders on the frontlines of solving pressing challenges."
This year, the intensive week of learning covered topics including writing results-focused RFPs, cutting cycle times, increasing equity, collaborating across city silos, and strategic negotiation.
The 20 participating cities included Baltimore, Maryland; Birmingham, Alabama; Jackson, Mississippi; Kansas City, Missouri; Kitchener, Canada; Lansing, Michigan; Madison, Wisconsin; Montgomery, Alabama; Nashville, Tennessee; New York, New York; Phoenix, Arizona; Regina, Canada; Reno, Nevada; Saskatoon, Canada; Sioux Falls, South Dakota; South Bend, Indiana; St. Louis, Missouri; Tacoma, Washington; Tampa, Florida; and Tempe, Arizona.
Proud of our @CityKitchener staffers at Harvard this week for a procurement program with @BHCityLeaders & @HKSGovLab, thanks to @BloombergDotOrg. By building leadership & management capabilities we're making procurement an engine of innovation & positive change for our community. pic.twitter.com/wcZPe3BHaf

— Berry Vrbanovic (@berryonline) May 17, 2023
Classroom Learning for Real-World Change
The program offers teaching cases and exercises designed to spark ideas and rethink traditional procurement methods. Other topics include innovation and change management.
One teaching case by the Bloomberg Harvard City Leadership Initiative, "Driving Change in São Paulo", tells the story of Brazilian Mayor João Doria's commitment to fix the city government's transportation model while also considering public opinion and minimizing disruption.
Another tool from the program is an exercise from the GPL that helps participants understand what it's like to respond to an RFP from the perspective of the proposer.
Both resources are offered at no cost online for city leaders, even if their city hasn't attended the procurement program. Additional resources are available through the GPL's Procurement Excellence Network.
The World Bank estimates that 12% of global GDP is spent through procurement—$11 trillion in 2018 alone. It has the potential to profoundly change how cities are run, making them more innovative, results-driven, and equitable.
"Teaching procurement officials is deeply rewarding," said Kimberlyn Leary, Faculty Co-Chair of the Leading City Procurement Reform Program. "Braiding together technical innovation with an enhanced sense of people management and organizational cultures creates new trajectories for future change."